Back in the day, Vancouver was a regular stop on the WWF (now WWE) touring schedule, offering monthly cards at the Pacific Coliseum. As a kid, I got to see some great shows featuring the likes of The British Bulldogs, The Hart Foundation, Hulk Hogan, and Randy "Macho Man" Savage.
More often than not, I would be accompanied by my journalist father, who I usually nagged into bringing a camera so I caould enjoy some keepsakes of the action later. Every so often, I still delve into the big box of photos. I recently scanned a few and thought I'd share them with all you fine folks out there.
"Macho Man" Randy Savage vs. Jake "The Snake" Roberts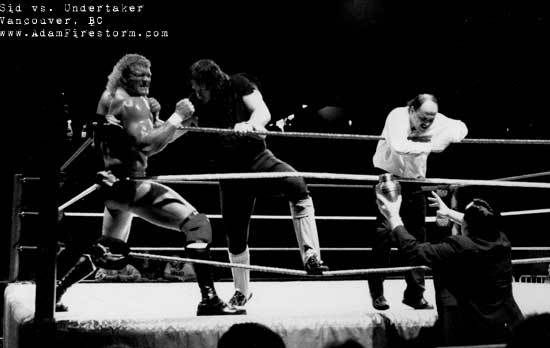 The Undertaker throttles Sid Justice as Paul Bearer ties up the referee.
Jerry Saggs of The Nasty Boys goads Greg "The Hammer" Valentine.
The Berzerker (aka: John Nord). "Huss! Huss! Huss!"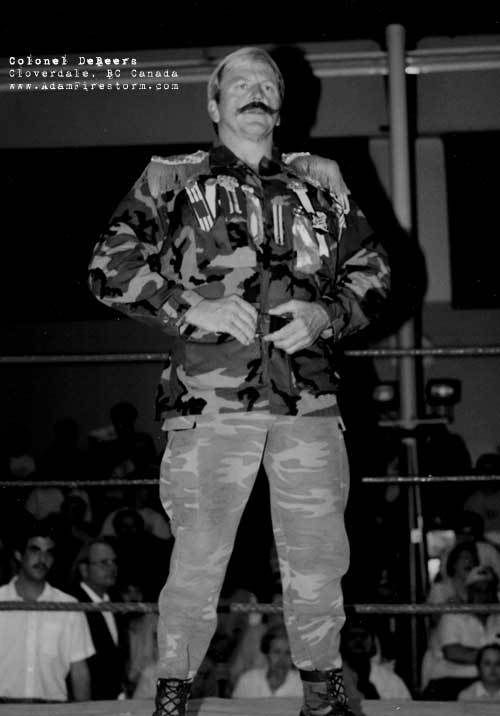 The South African Mercenary, Colonel DeBeers.