Well, kids, I'm in my new abode as I type this. Still a LOT of organizing to do, and I temporarily consider my new address the "Land of the Boxes."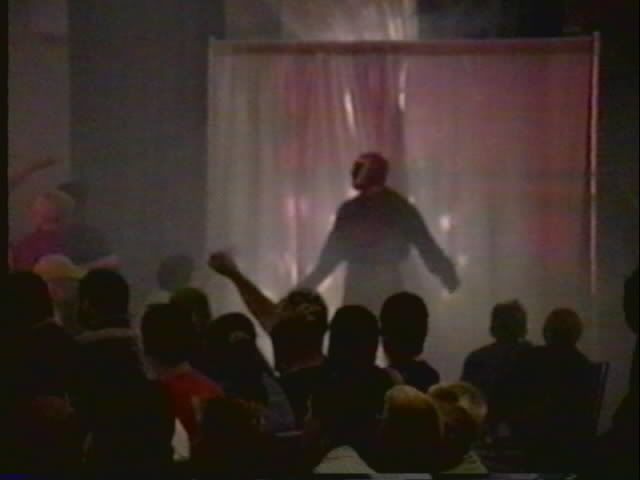 This place is actually in a pretty nice area, and just right across the street from the ocean, which reminds me of when I lived a stones-throw from the beach as a kid in Paraparaumu, New Zealand.
Unfortunately, I am suffering from my usual moving curse. I don't know what it is, but I always get a million creative ideas for things I want to do while I have no way to do them. My computer is still all packed up (I need to get it up ASAP to do some work, however – both video related and updating a couple websites I help maintain). The upside is this place is nice and quiet, bright, and probably the type of environment where I'll be able to get a lot of work done.
I'll also be able to set up my home gym again, which is of prime  importance to me. I can't wait to get back in fighting form, as I've found it really helps with some of those little annoying aches and pains from foolish bumps in the ring.
If you need to get in touch with me via email, I have access to all my accounts, as I've been checking in on a laptop and have full internet access here already. My phone numbers remain the same this time around, so I have a minimum of new things to memorize (I only have to burn the new postal code into my brain – the rest has been easy enough to memorize already).
I've had so much stuff packed away for a couple (in some cases, more) years that finding it again has been like Christmas. Did you know I own a set of Bushwhackers action figures? I didn't. Actually, one of the Bushwhackers, Luke Williams, will be wrestling on the Wrestling Supershows coming up in Ontario in about a week or so. The other cousin, Butch Miller, helps run wrestling in New Zealand these days alongside Rip Morgan of New Zealand Militia/Royal Family fame in the NWA/WCW.
I've been passing a good chunk of the last few days watching the new "Definitive Ric Flair Collection" DVD set. It's eight kinds of awesome. You should really go buy it. I saw the local Wal-Mart had one copy left, but I didn't have my wallet on me. I asked Mrs. Firestorm to buy it for me, but after interest, I will be paying her back to the tune of $250. Actually, the way the situation really went, is I told her "buy this for me now, and in exchange I'll give you $250." I wanted to see it that bad. Trust me, it's worth at least $249.75 of that.
It's also a bit of a tradition. When I moved from BC to Calgary, AB, the first Ric Flair DVD set came out. So I wouldn't have to wait for the Canadian release date, I ordered it from Highspots.com. Sadly, WWE underestimated the demand for the "Ultimate Ric Flair Collection" and it went on backorder. It ended up arriving after all my furniture was already in Calgary as I sat in an empty house with no way to watch it.
Anyhow, I need to go take something for this searing toothache. Somewhere in the move I lost a filling and the dentist won't see me for a whole week. Arrgh. It's bad enough that if I don't take something before bed, it keeps me up at night.
Later,
Ad